You just got engaged, and you're on cloud nine. You've posted the ring selfie, and you and your betrothed are in that majestic post engagement haze but now it's time for planning your DFW wedding to begin. Maybe you both have very strong opinions on exactly what you envision for your big day, or one of you is content to sit back so your soon to be spouse can have the wedding of their dreams. The one thing everyone can probably agree on is that you don't want a cliché, cheesy wedding. It started with Pinterest, and then Instagram got in on the game. You might be so far down the rabbit hole of hashtags and pins that you are having a hard time deciding on what you want. Let's admit it – you want your wedding to be THE wedding that everyone talks about, and you won't admit it but you just have to top your sister's wedding, right? I can help you with some great ideas to set your wedding apart from others with some tips I've thought of from all the weddings I've done.
#1 – Spend Time With Your DFW Wedding DJ, Band Leader, or Musician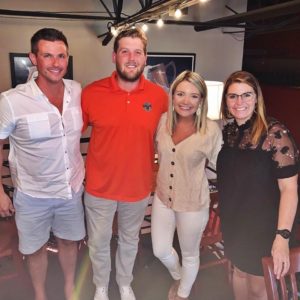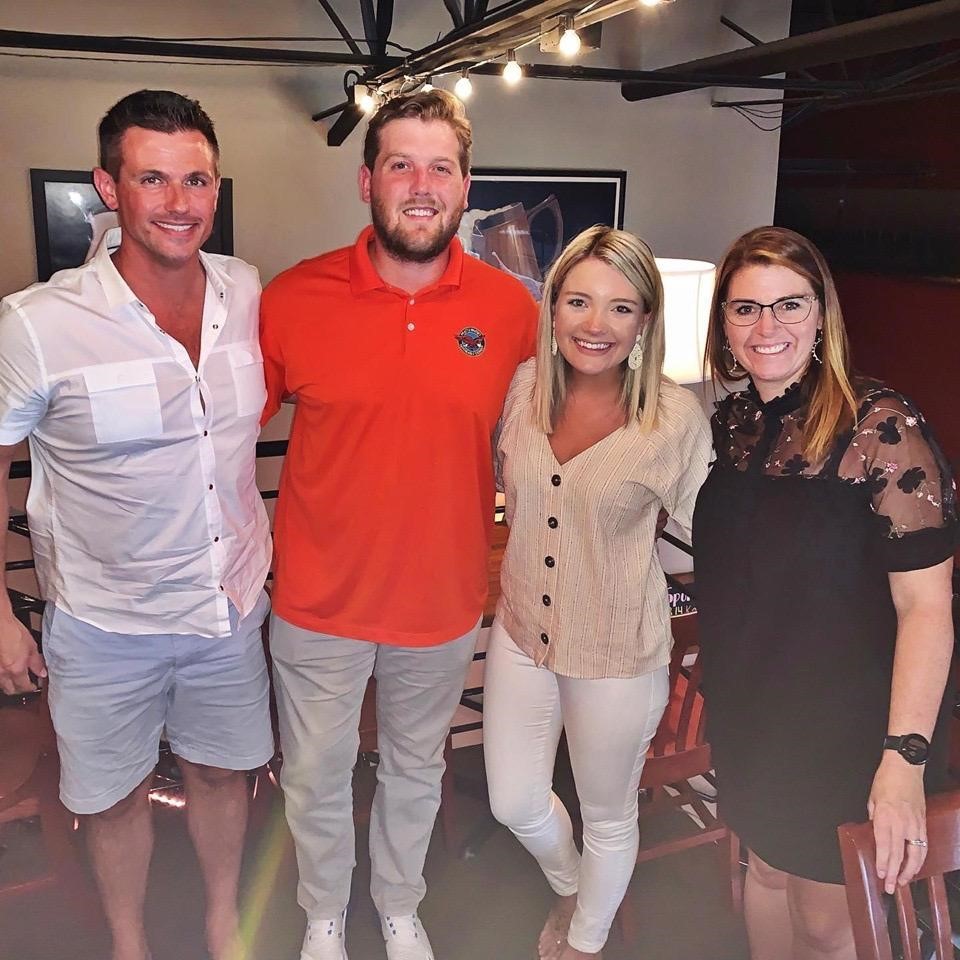 If your DFW wedding is going to be reflective of you and your partner, then your DJ or band leader needs to know YOU and your spouse-to-be – your story, your family, their style, some weddings you've loved, and those you've well…not loved. Why? I've created so many amazing moments that I was able to come up with because of time spent with my couples over happy hour, coffee, or even spending time with their family in their homes.
#2 – Feature a Talented Guest
Got a singer in your family? A breakdancer? A guitarist who can shred with the band? A rapper? Let's hear about it! These are the moments you want to create that you (and your guests) will be talking about for years. Maybe it's just a crazy uncle that loves to dance that you know will do something extreme on the dance floor like jump off a table during his favorite song! Whatever it is, include them!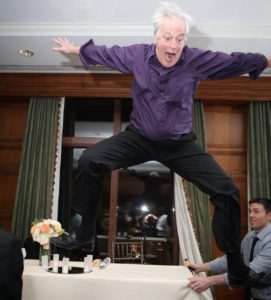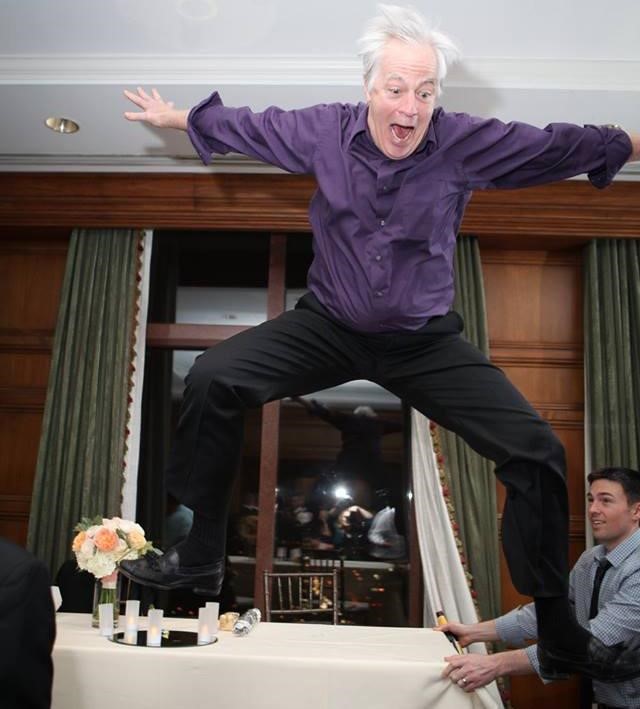 #3 – Plan a Unique Grand Entrance 
Anyone can announce "Introducing Mr. & Mrs./Mr. & Mr./Mrs. & Mrs. so and so" when newlyweds enter their reception or just call names of the bridal party. Instead, do something fun and memorable!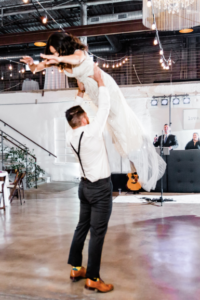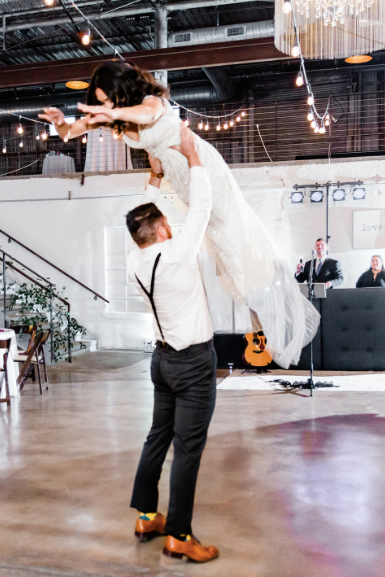 Some great entrances that come to mind are Sandra & Gabe who did a full-on Dirty Dancing lift, Sam & Chelsea who choreographed their entrance to "The Greatest Showman", and Taylor & Scott who had a surprise song for each bridal party member to come out to that evoked a funny memory. This sets the tone for a great night! 
# 4 – Be Sure That Your Guests Hear From YOU!
One of the biggest challenges of a wedding is trying to talk to everyone who is at your wedding. Friends and family have probably spent money to come to your DFW wedding, and you understandably feel like you owe them some face time. Most couples feel the need to have a receiving line or walk from table to table to speak with people. The problem with this is that it can literally take up your entire reception! I recommend that at some point at the beginning of the reception after your grand entrance/first dance you and your new spouse take the mic to welcome your guests. Ask them to meet you on the dance floor to talk to you – not only does this allow you to see everyone, but also ensures a packed dance floor which is great for an amazing party and photos!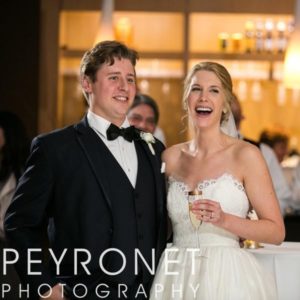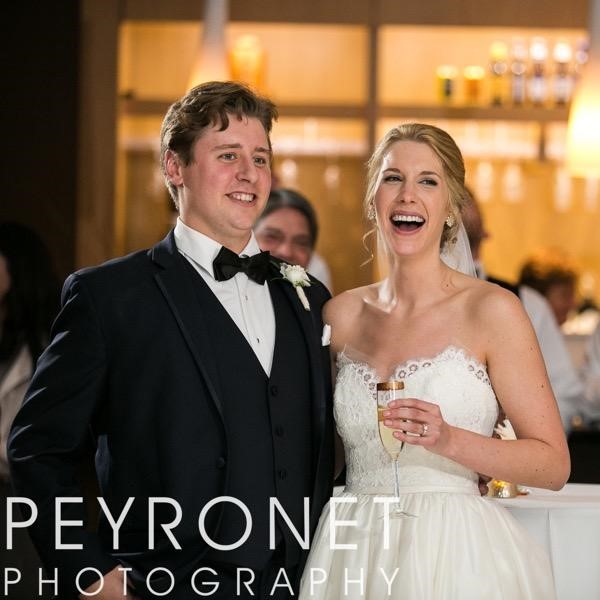 One of the greatest examples of this came from a groom named Austin who absolutely nailed it. To paraphrase, he said "This is the only time all these people will be in the exact same room ever again. I expect to see you on the dance floor with me and my wife Kelly!" Austin was exactly right – that group of people will never be in the same room again. Also, when you use the word "wife" or "husband" for your new spouse, expect huge cheers! 
#5 – Don't Ever Settle for "Background Music"
Dinner music can KILL your night. Big meal. 3 glasses of wine. Sinatra crooning a slow love song. Zzzzzzzz. Your guests are sitting heavy in their chairs as you make your rounds trying to greet every table (don't do that). Work together with your band or DJ to create a hip, upbeat dinner playlist that will have your guests shuffling in their chairs and itching to dance.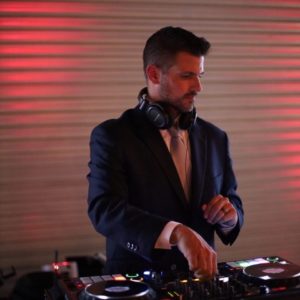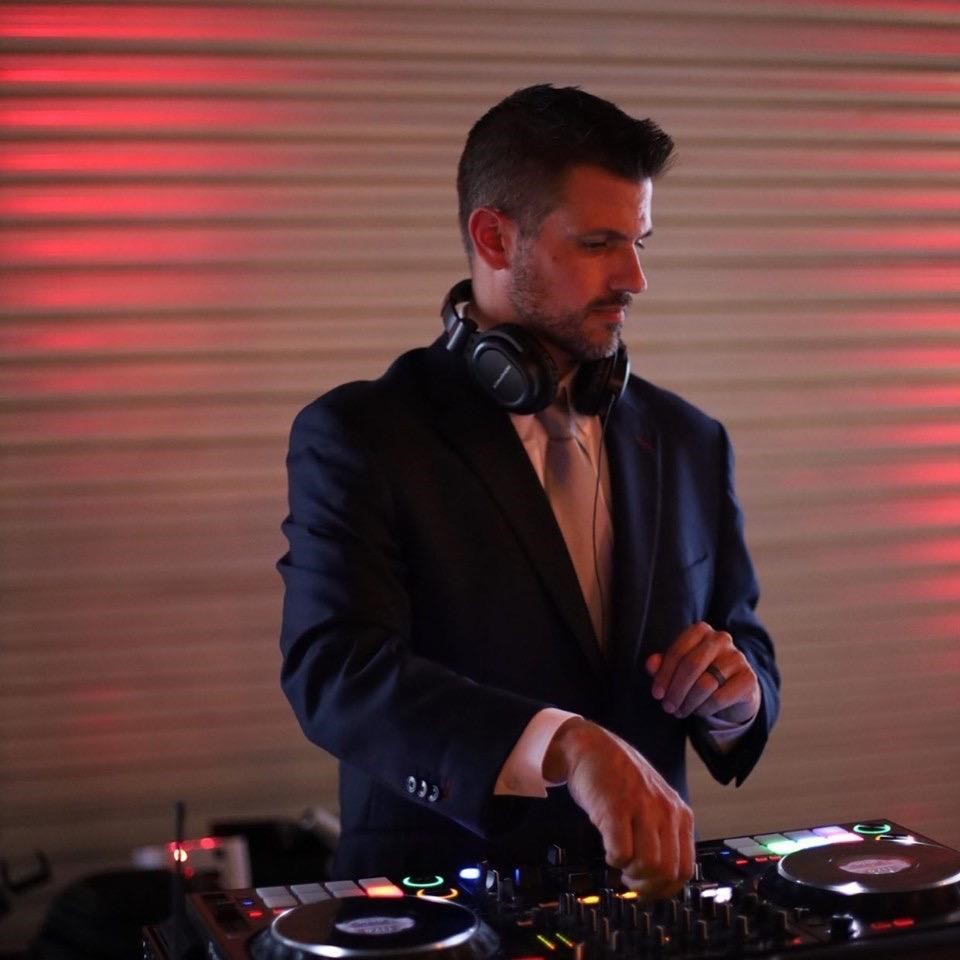 If you're a rock/indie fan, think about some Capital Cities or Mumford & Sons during dinner. If you're more into Hip-Hop/R&B, picture grooving in your seat to "No Diggity", or some soulful Beyonce grooves- or if you're more into the club/electronic stuff, picture a downtempo/deep house mix or some worldly beats from artists like Thievery Corporation.
#6 – Pay Attention to Sound & Lighting
Especially at larger weddings (over 150 guests), a pair of speakers by the DJ booth probably means a few things:

Too loud up front

Too quiet in the back

Muffled/echo announcements and toasts that are hard to hear (especially in certain venues)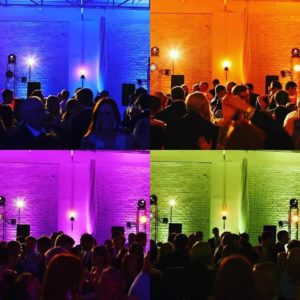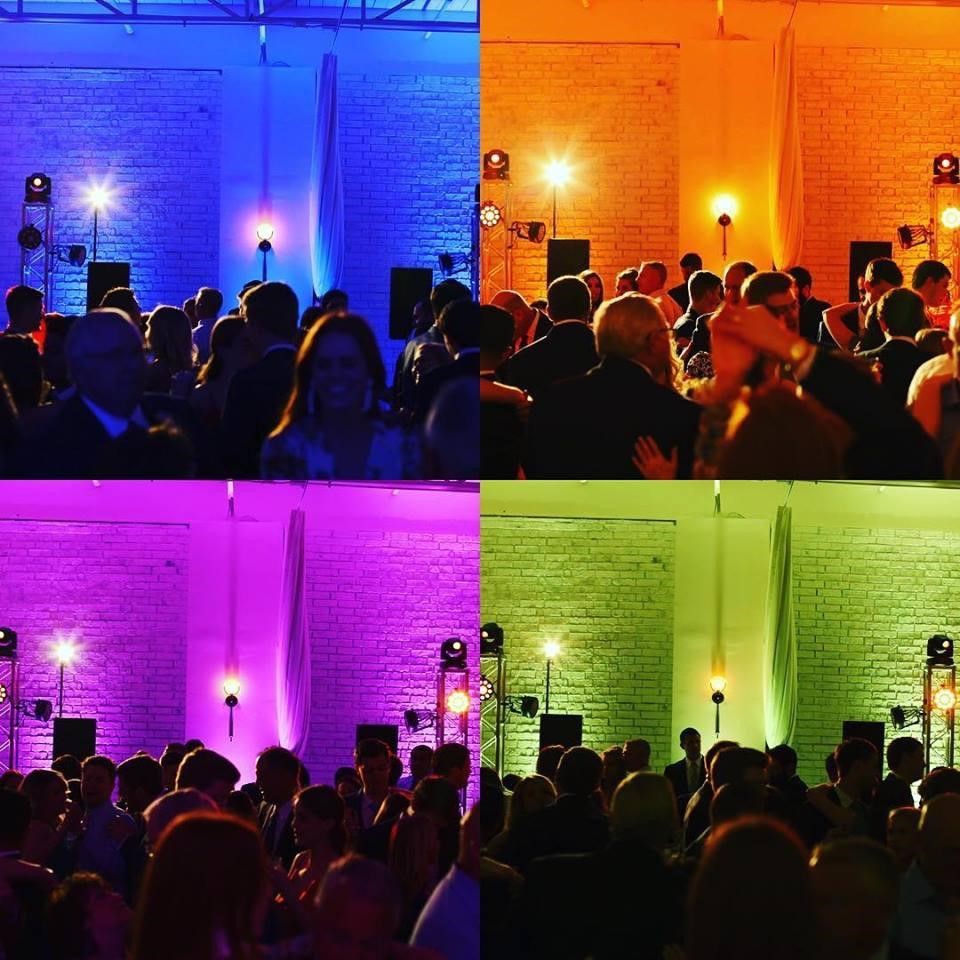 Working with your band or DJ to create a true "surround sound" environment can be very powerful- it keeps volume distribution even (especially important during dinner) and makes announcements, toasts, blessings, etc so much more clear for everyone to hear – and also doesn't blast the ears of those sitting near the speakers. Lighting is HUGE for creating the ambiance you want. Not only does it look great in photos, it creates a really fun experience for your guests while they are dancing. Something as small as a dozen uplights can completely upgrade your wedding.
#7 – Build in Some "Open Time" for Your Band or DJ to Build Momentum
Too many interruptions can often mean a total energy reset. Performers are usually at their best when they get time to feed off crowd energy and build momentum- think about how amazing the last song always is at a concert- or the high energy, tempo, and massive drops that a DJ can build to after playing for a few hours.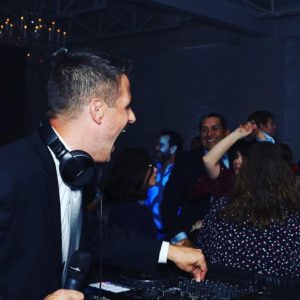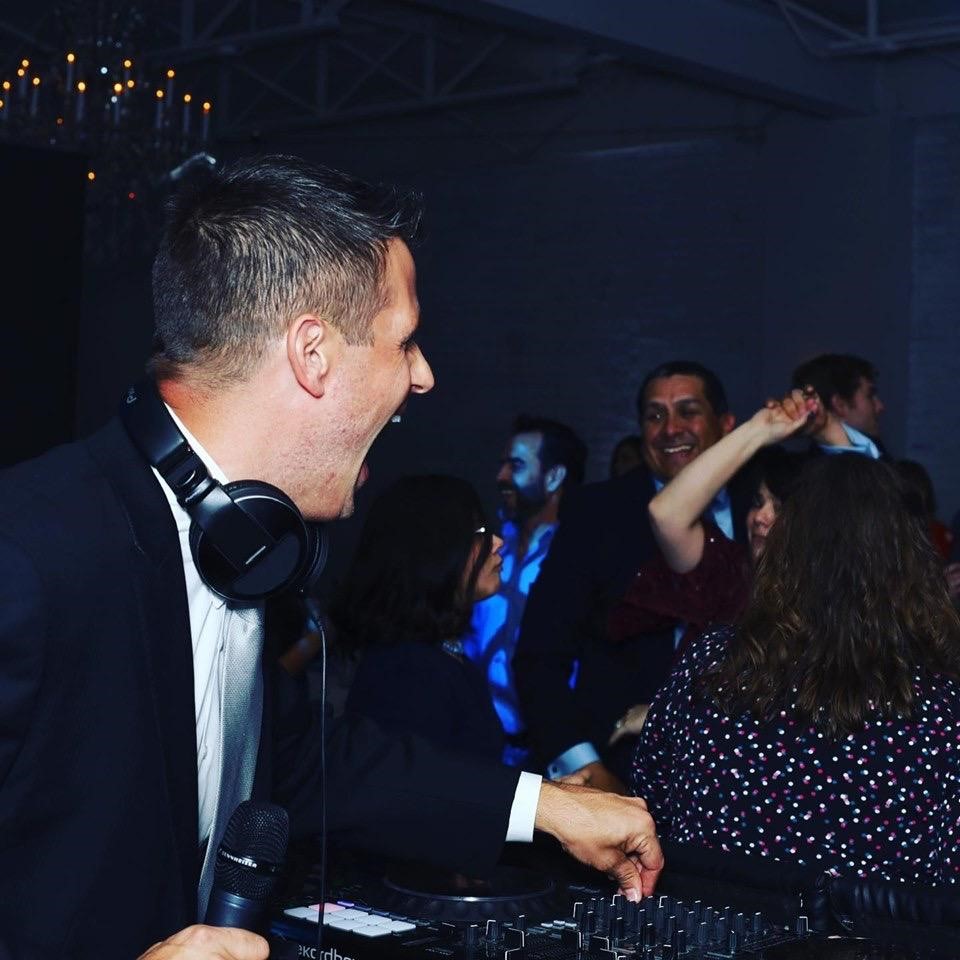 Your performer will form a trusting bond with the crowd and take them on a journey they'll never forget. A true DJ will be able to do this and not just plug in a preset playlist and this is so important! 
#8 – Create an Experience They Haven't Likely Had Before
I offer a lot of special effects for my clients to customize my events. A few of these are what I call "dancing on a cloud", which is dry ice that literally looks like you are dancing on a cloud.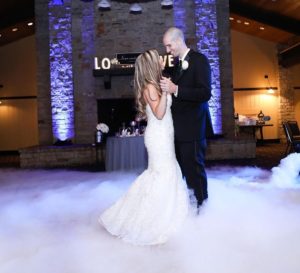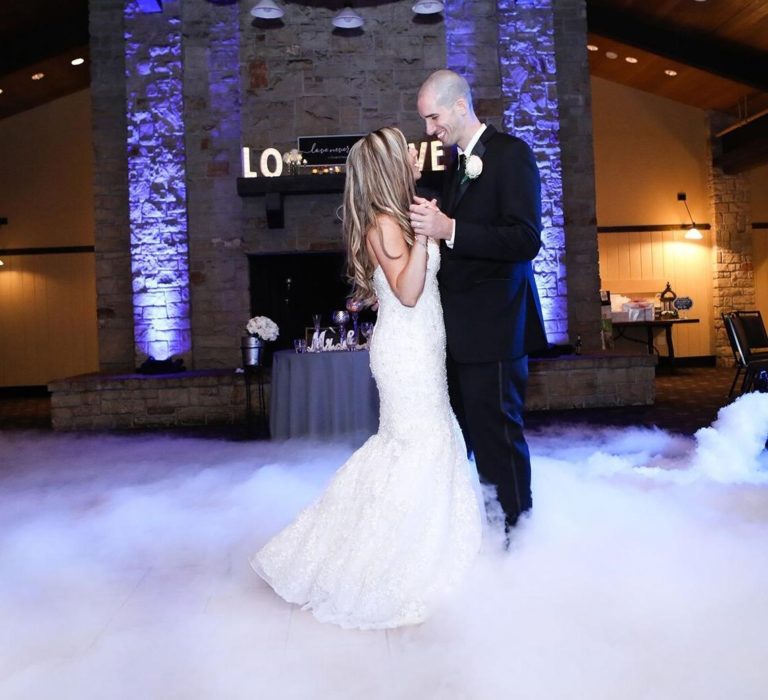 At a recent August wedding, the cryo gun was absolutely perfect. Not only did it cool the crowd down, but the Drew & Emilee had a blast spraying their guests with refreshing cold air (that again, looks awesome in pictures). This is something unexpected that you would see in a club-like environment.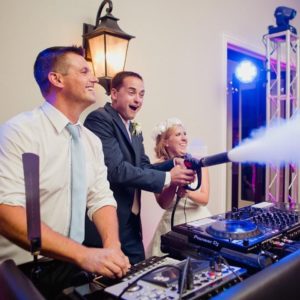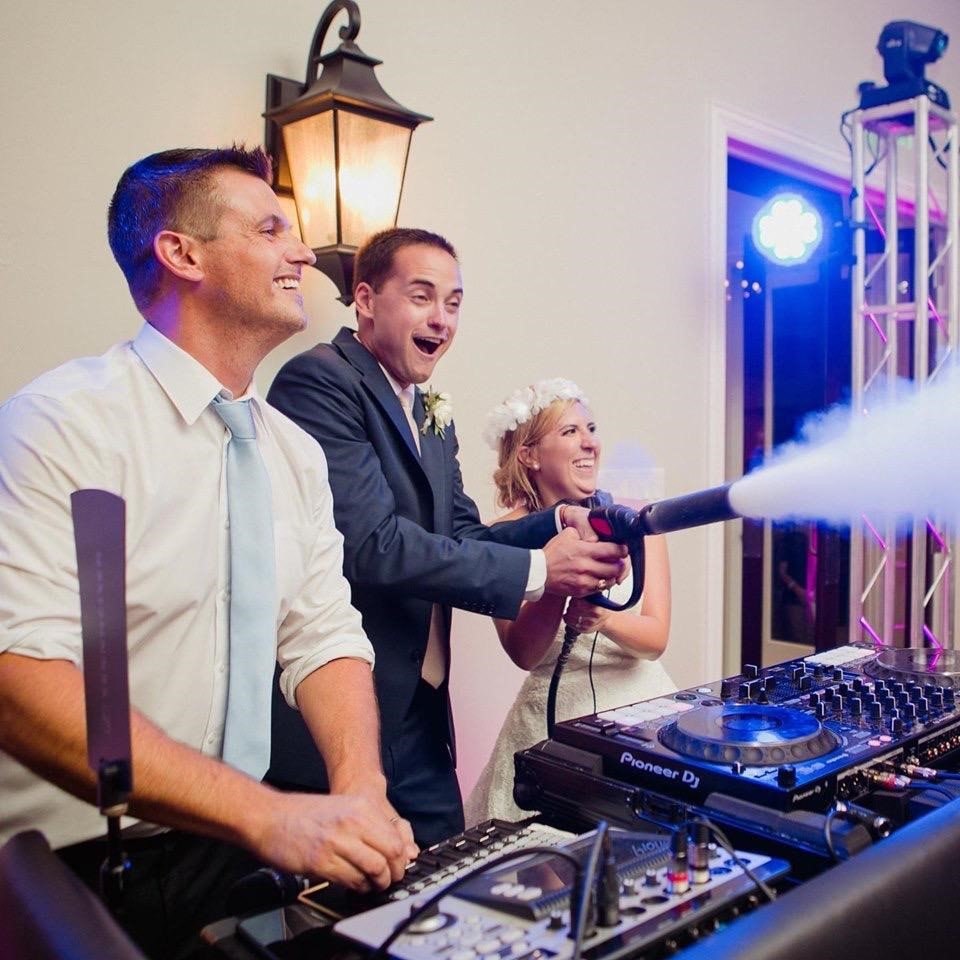 #9 – Plan an Official After-Party for your Wedding
Book a bar or restaurant, host at somebody's home, or let the bar in your hotel lobby know that 50 happy people will be rolling in around 11 PM! Find a well-known venue with a great band or DJ playing and let the manager know you're coming – maybe get a reserved VIP section with dedicated servers.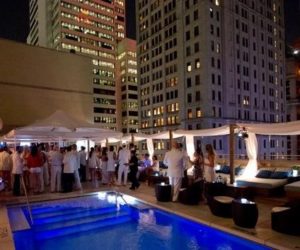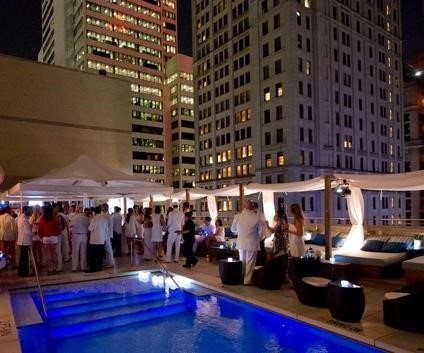 There are some awesome venues in Dallas and Fort Worth that are perfect for an after-party for a DFW wedding – whether it's a speakeasy, hotel, dance club, gastropub, or maybe you're really into college football and want to go to a sports bar to see highlights of the games that night. Whatever it is, plenty of your guests will want to keep the party going with you. This allows you to relax and really get some more time with your friends and family – and most of the time newlyweds can get something on the house to celebrate!
#10 – Close Your Night with a "Sweetheart Dance"
One thing I highly recommend is to close your night with a sweetheart dance. A sweetheart dance is a dance with only you and your new spouse. After the last group dance, everyone will clear the building to get ready for your grand exit. This allows sparklers, bubbles, balloons, etc to be distributed and everyone to line up for you, but most importantly it allows you to look your new husband or wife in the eyes and say "Wow, we did it!" – these often become some of my favorite photos from the night.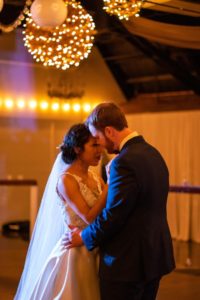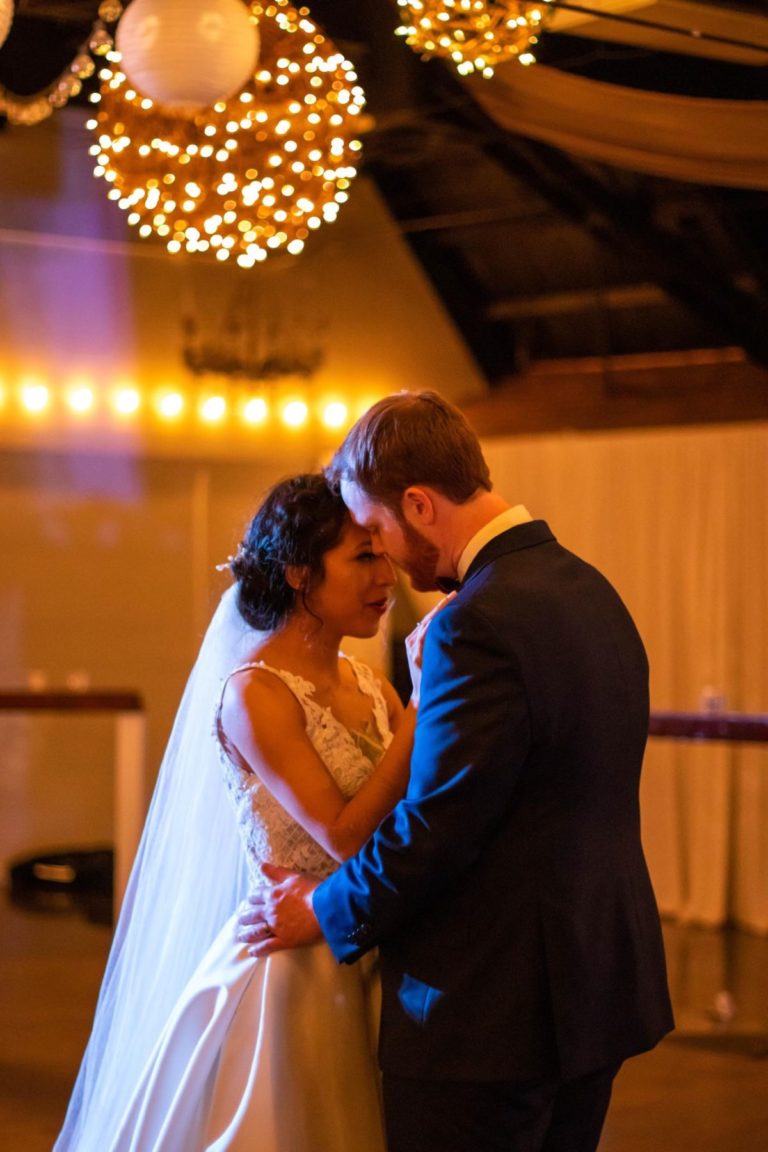 In my experience as a wedding professional, it's these little moments that create a happy couple and guests. Personally, nothing is better for me than a big sweaty hug at the end of the night after watching the newlyweds have the best night of their lives. I hope this helps give you a few ideas for your big day! 
Contact DQB Entertainment today to book your event or wedding – not only do I love Dallas and DFW wedding events, but I am also available for destination weddings and other events as well!