Ali & Kevin will forever be my "Comeback Kids"!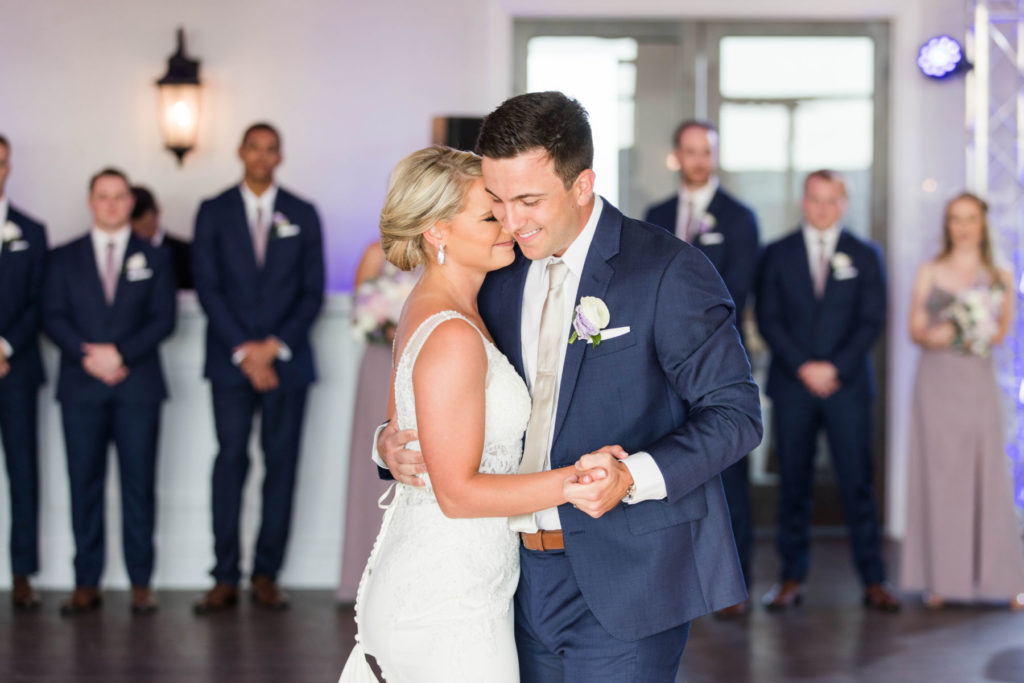 It was June 6th, 2020- nearly three months to the day since I had performed at a wedding (March 7th for Sarah & Taylor). Wow! I've never gone this long without performing since diving into weddings and events full time in 2014, and it felt great to be back.
When the COVID-19 scare began to hit in March, the phone was ringing constantly. I was on the phone with couples nearly every day, rescheduling dozens of events, some as far as a year out, and some indefinitely…but not Ali & Kevin!
These two high school sweethearts have been together since 2012, and nothing was going to stop them from tying the knot and celebrating with their favorite people at the beautiful Dove Ridge Vineyard in Weatherford.
I had the honor of being their DJ & MC for the night as well as providing the sound system for their ceremony. They even decided to step up the party with my club-style intelligent lighting which really added for some great ambience when it came time to dance.
Dove Ridge Vineyard owners Janan & Joey Benefiel are two of the kindest people you'll meet. And while they were longing for the return of weddings as much as we all were in the Dallas/Fort Worth wedding industry, they took all of the right precautions to assure that we had the cleanest, safest environment to celebrate that night. From a dedicated guest entrance with check-in and hand sanitizing stations throughout the venue, to enhanced cleaning procedures, and required PPE for all vendors upon arrival, we were sure to do this right.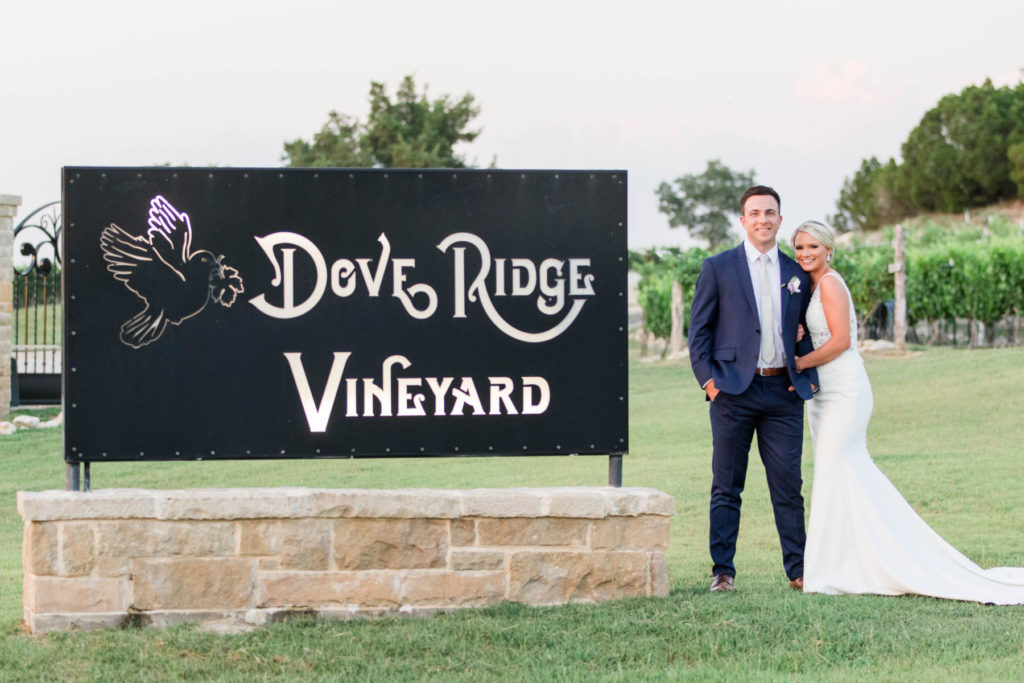 But let's get to the good stuff…
If you haven't been to Dove Ridge, you need to make it happen. Even if you aren't getting married. Get out there on a Saturday afternoon to visit the newly opened winery for an afternoon of wine & live music (what's not to love?). Stick around long enough to catch the magical sunsets. It's really a true Texas gem.
Ali & Kevin held their wedding ceremony on the covered patio just outside the main reception hall. Their longtime friend & officiant Jim Buffington officiated, telling stories of why they were so perfect for each other (really, these two are PERFECT for each other), and the North Texas Music Company provided the soundtrack with a beautiful string quartet.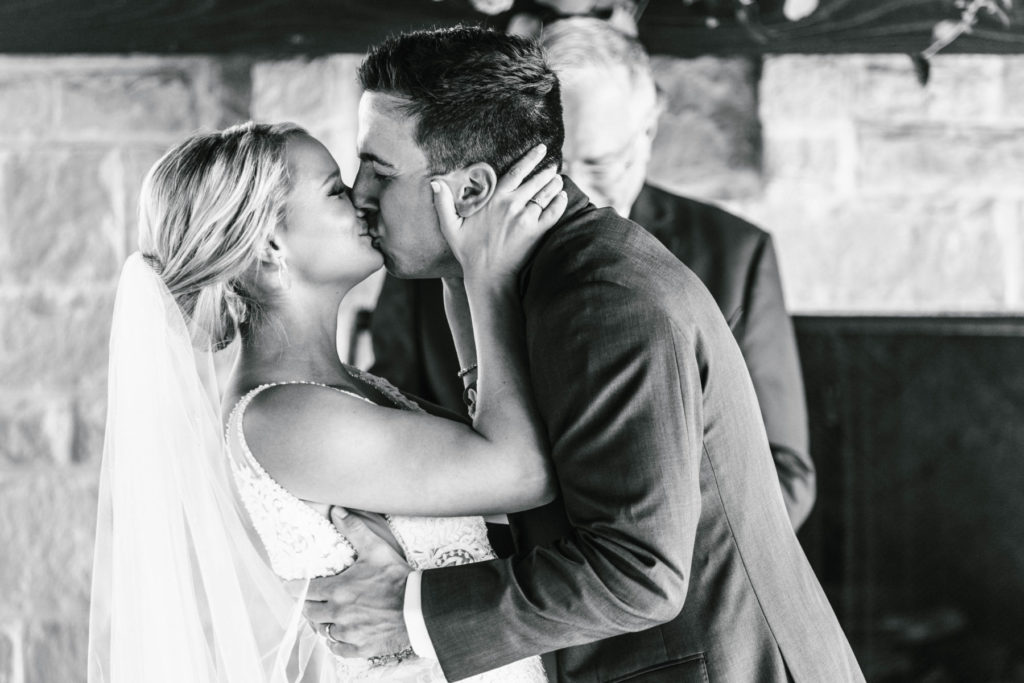 The warm evening hours brought everyone inside to the cool ballroom for cocktail hour while some were sure to find the sno-cone stand on the lawn, and Blue Mesa brought their classic Texan flavors with a quesadilla bar to whet guest appetites.
I soundtracked the cocktail hour with a DJ mix of Texas country favorites, and some family groves that spanned from foot tapping Motown grooves to Janet Jackson throwbacks (Ali's mom is a big fan).
One thing to know about weddings at Dove Ridge is that you can NOT miss the sunset. So as dinner wrapped up and outdoor temperatures began to cool, guests began to gather outside for lawn game and photo ops while Ali & Kevin took photos with Rob Greene from Square 8 Studio.
We came back inside to cut cake, hear toasts from our Best Man and Co-Maid/Matron of Honor, and it was time to kick off the dancing!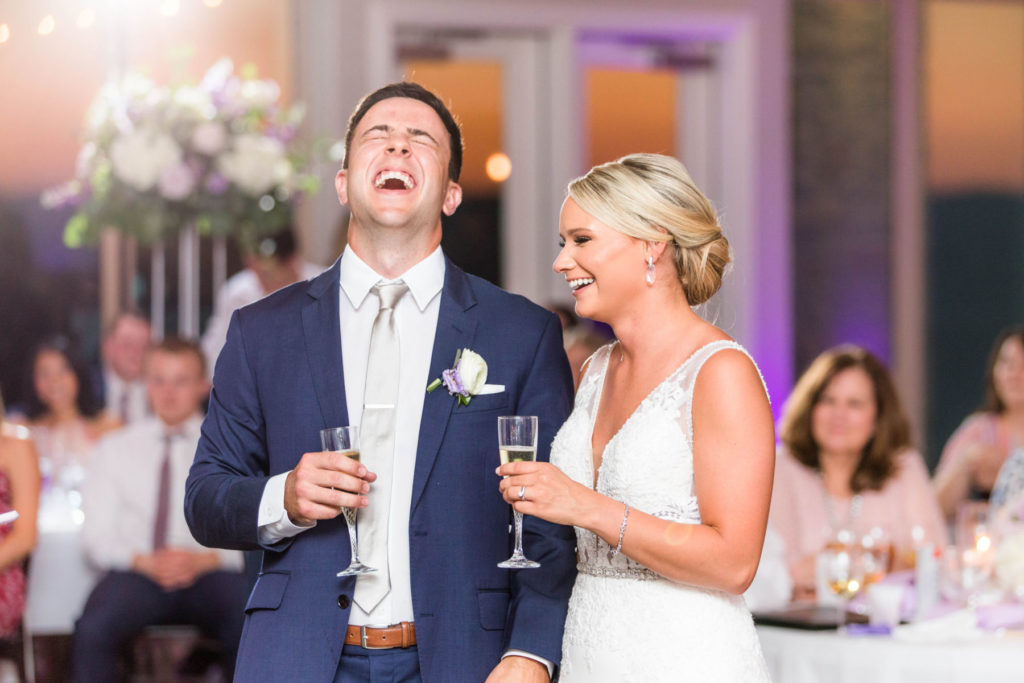 We held a special dance for Kevin and Ali's mom Christine with a surprise involved- an edit I made for them of James Taylor's "You've Got a Friend" that suddenly built "club style" into LMFAO's "Party Rock Anthem" which got everyone up and out of their seats to kick off the dance floor for the night.
Intelligent spot lighting and color washes danced around the ceiling as guests danced below. Lots of two-steppers took the floor to the Texas Country tunes, we celebrated 61 years of marriage with an Anniversary Dance to "Unchained Melody", and then the younger party crowd took over with TikTok worthy dances from the likes of daBaby and more.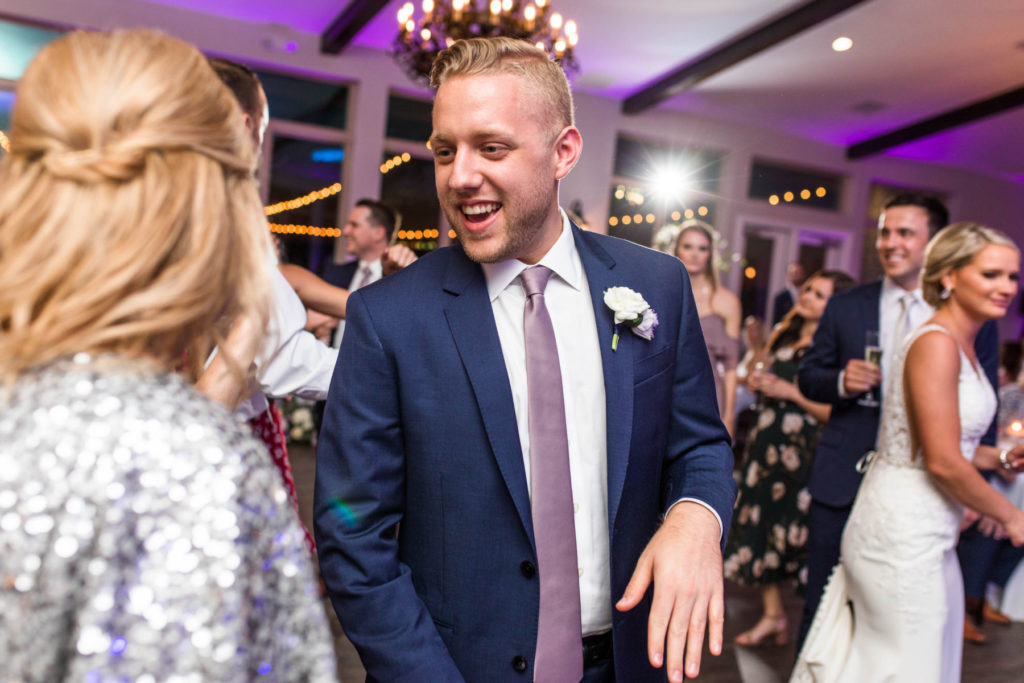 Looking back on this wedding, two weeks later, I'm so grateful to have met Ali & Kevin. They're such a wonderful example of perseverance through some crazy times, and are surrounded by so many people who love them.
Anytime I'm trusted with someone's big day, I take it as so much more than an opportunity to play music. We actually met last August- 10 months ago! That 10 months gave us such a great opportunity to know each other, to understand Ali & Kevin's families, to know what everyone's expectations were, and of course, to put all of the pieces of the puzzle together that we needed in order to throw a great celebration on their wedding day.
Cheers to Ali & Kevin and all that they have to look forward to!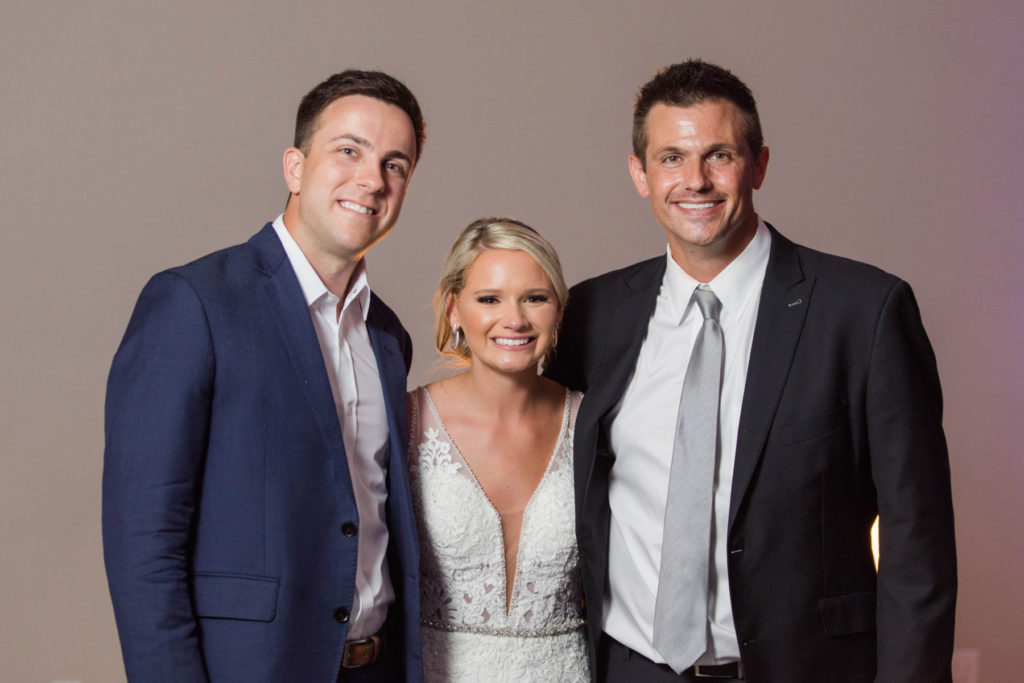 *****************************
Venue: Dove Ridge Vineyard
DJ. MC, Sound, & Lighting: Dan Quinn | DQB Entertainment
Photo & Video: Rob Greene | Square 8 Studio
Catering: Blue Mesa Grill
Mixologists: HD Liquid Catering
Florist: Sage Fine Flowers
Ceremony Musicians: North Texas Music Company