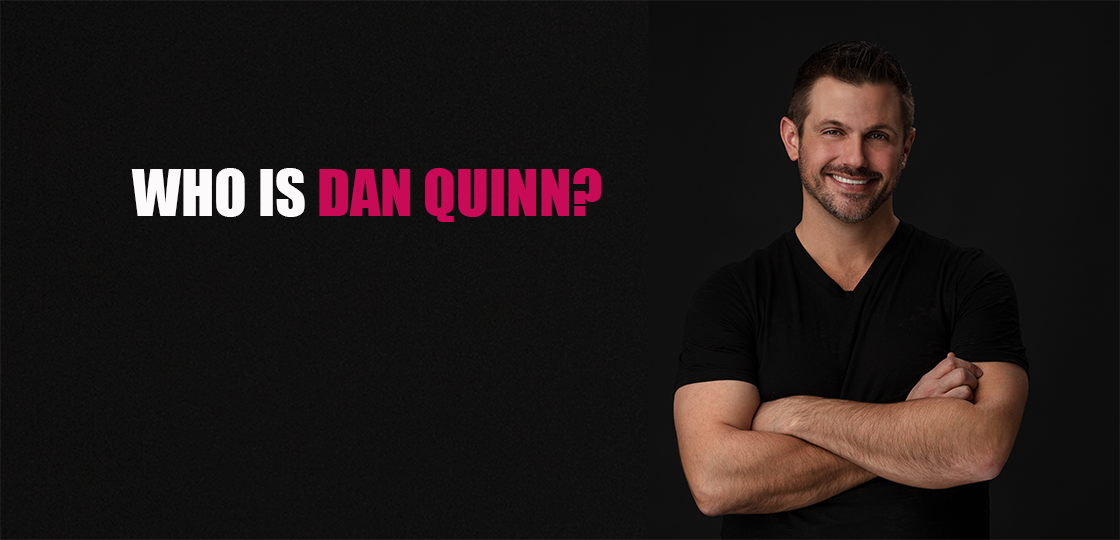 MUSIC + LOVE + PEOPLE = CLASSY RAGERS.
That's what it takes to create an amazing experience- and not just on the day of the event, but throughout the entire process. Dan Quinn believes in great music, building trusting relationships with all people, and doing all things through love.
Quinn is a lifelong musician who naturally morphed from an acoustic guitarist and singer to a multi-instrumental tech enthusiast, to a DJ, MC, and event producer. The story of his musical journey has too many influences to count, but includes summer band concerts under the stars, intimate evenings with acoustic singer/songwriters, a move to Texas, a move to Colombia, a return to Texas, the rise of EDM, and club experiences from Ibiza to Berlin to Las Vegas.
In 2014, after 11+ years, Quinn left his engineering degree and tech career behind to throw himself completely into his passion for music and events.
Nine years later, Quinn's calendar is packed with private events- Weddings, Galas, Fundraisers, and Milestone Life Events, to name a few. His events have evolved to become immersive experiences, having formed relationships with some of the most talented creatives in the private event industry and integrating intelligently crafted musical programming along with some of the finest production elements to insure the best guest experiences.
Quinn has quickly become a leader in both the Dallas/Fort Worth events industry as well as nationally. In 2019 and 2020, Quinn was named a WeddingPro Educator by The Knot Worldwide, where he has been invited to speak to other wedding industry professionals across the country and through media contributions as well.
Quinn's enthusiasm for technology has landed him invitations to perform (2017) and speak (2018) at The NAMM Show in Anaheim California- the largest music conference in the world.
In 2019, Quinn was invited to speak at the Wedding MBA Conference in Las Vegas, where he was named the highest rated speaker for the DJ portion of the conference, earning him an invitation to return in 2020, and again in 2021.
His resume is decorated with an impressive list of notable clients, notable events, speaking invitations, and awards, as well as highly visible projects such as his workout music mix series for Orangetheory Fitness, and the launch of his DJ & Music production school for kids & teens, OontzKids DJ Academy.
Quinn is always innovating and working to bring his clients a fresh, unique experience. His wedding DJ performances include immaculate setups with custom-built furniture, creating a beautiful visual that can be integrated into the vision of any event designer. His multi-instrumental live performances are driven by a custom programmed effects and looping system. And his MC performances reflect the amount of time he has invested in getting to know each of his clients and the vision for their events.
Named to The Knot's "Best of Weddings"  every year from 2017 through 2022, Quinn has been designated as a member of The Knot's Hall of Fame for his wedding performances as reviewed by couples themselves.