DJ Life sure has changed over the past month, but I'm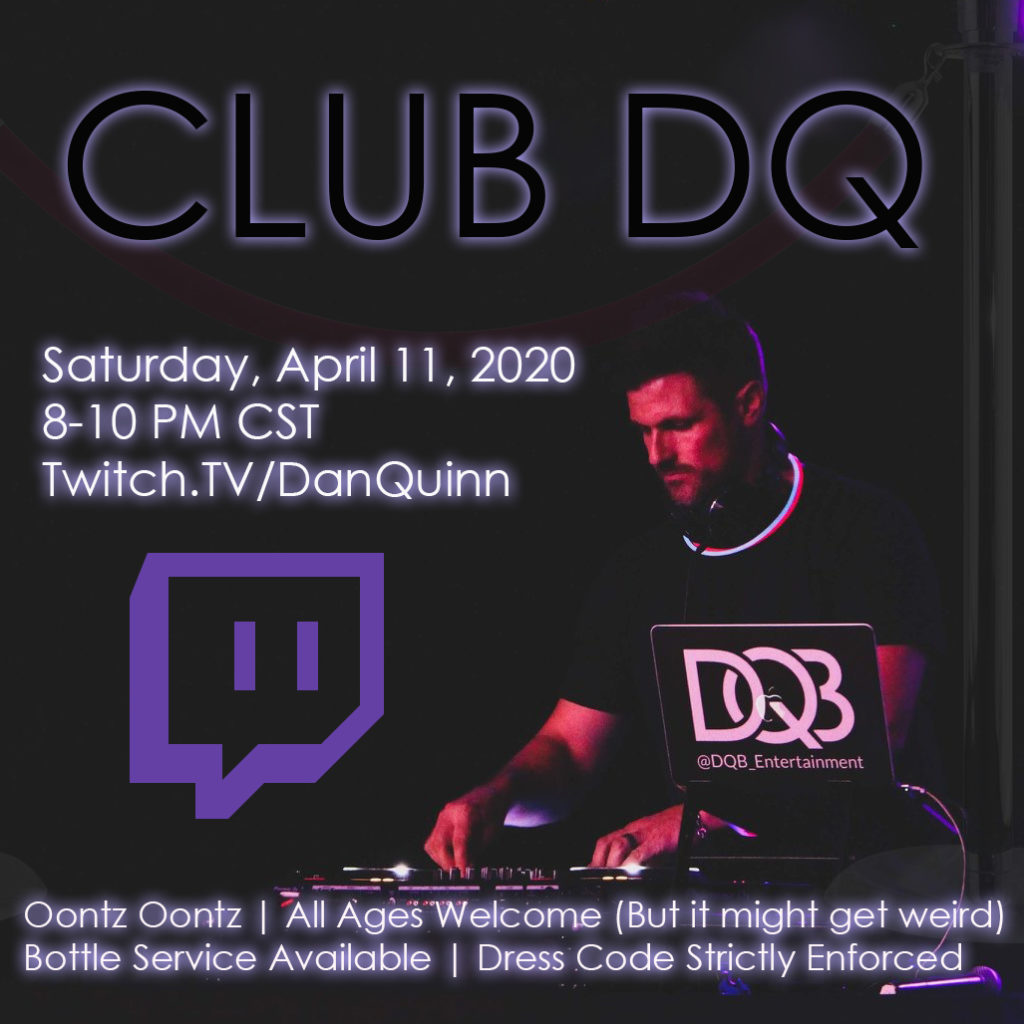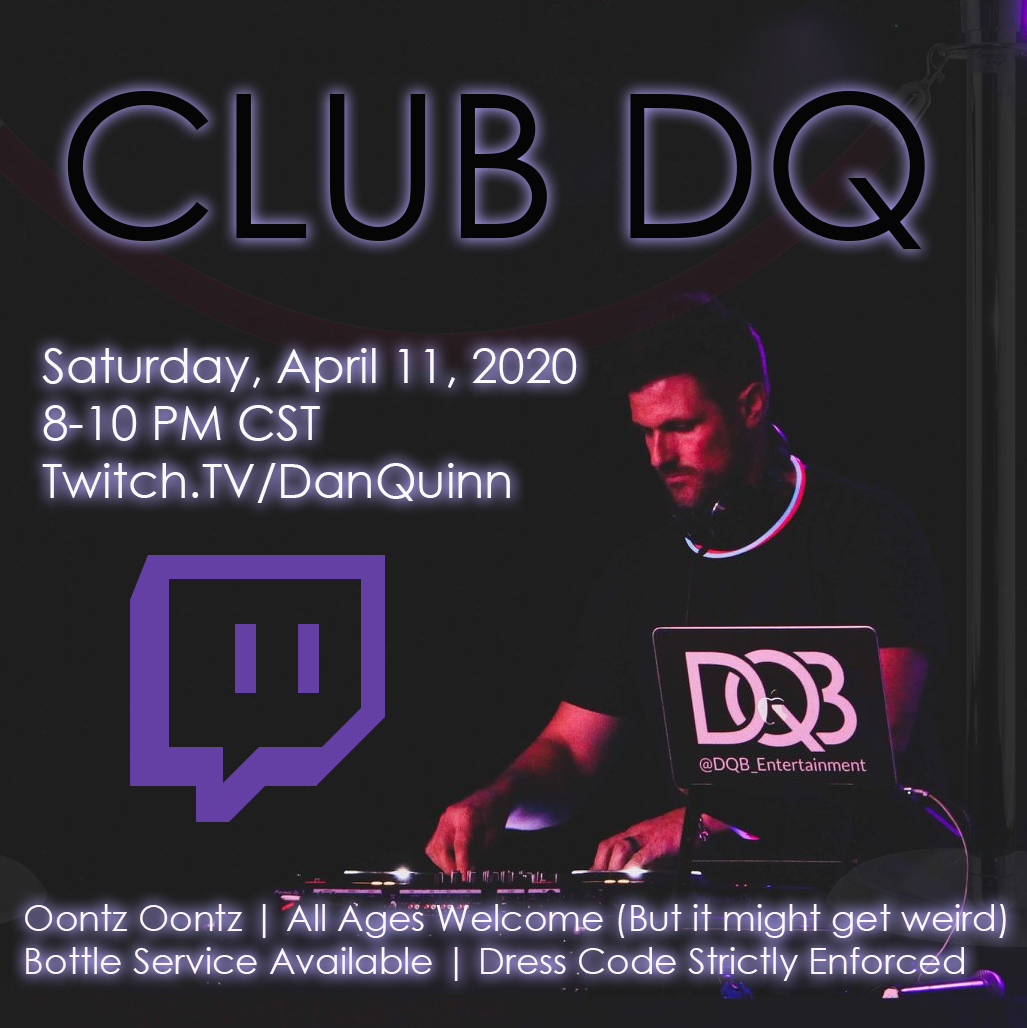 really making the most of it. I've been updating and organizing my music library, adding some KILLER new tracks. I made some updates to my dance floor lighting including wireless control and some new scenes, and I've been having so much fun diving into streaming technology and what is possible- and I'm putting them all together for a Live Stream this Saturday Night!
Lots of DJs have been live streaming, and I love it. The creativity, the community, and the support have been awesome. But some streams have definitely left something to be desired. Audio quality has been poor. Lighting has been bad. Interaction has been minimal to none. And platforms like Facebook and Instagram have been "booting" performers left and right for copyright infringements- a dicey topic in a difficult time.
So instead of complaining about all of these issues, I'm fixing them! I've jumped on the Twitch.TV platform which is awesome in so many ways. As a DJ, I can input my audio directly into the feed. I can also create interactive displays with multiple cameras, giving the viewers insights into my work flow- a camera on my decks or on my lighting controller. Event live feeds of the track waveforms on my DJ software, and a "chat room" where viewers can all interact.
Musically? This won't be a wedding. This will be one of my heavier sets for sure and while I don't know exactly how it's going to start or where it's going to go, I can guarantee that it will be predominantly electronic- which could mean anything from deep soulful house, to big room trance & EDM, to dark techno…we'll see how I feel 🙂
Be sure to tune in on Saturday Night, April 11th, 2020. 8-10 PM at Twitch.TV/DanQuinn. No twitch account is necessary to watch!
You can even put the stream up on your big screen and hook up the audio to your nice speakers. I wanna see your party pics! Share them on Instagram and be sure to tag @dqb_entertainment and #ClubDQ
See you Saturday
DQ