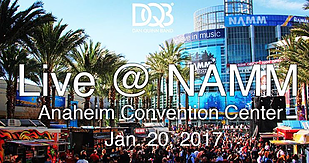 I got some really great news last Thursday night. After packing up my gear between gigs, I checked my messages and learned that DQB will be performing at The NAMM Show in Anaheim, CA this January!
Just two years ago I had only heard about this show- the ultimate conference for all things live music related- with 99,000 attendees last year. Yes. 99,000.
I've been fortunate enough to attend the show as a guest (a feat in itself) last year, and it is the ultimate in sensory overload. Not only are all of the world's music manufacturers showing off their latest and greatest products, but the technical sessions and business presentations are really first class material.
I've learned so much at the 2 editions of this show that I've attended- the smaller Nashville edition in 2015, and the bib daddy edition in Anaheim earlier this year. As a solo musician and DJ, it's easy to get comfortable in your own ways, and there's no better way to break old habits than being inspired by 99,000 other musicians, DJs, artists, and music industry types. I've even had the chance to rub elbows with some amazing people! Here's a photo of me with BT before his session on next generation musical instruments back in January of this year: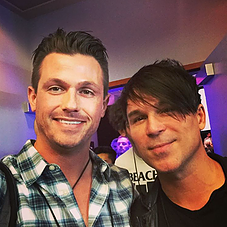 NAMM organizers receive over 1000 applications to perform and only select about 100 of them. So why was DQB selected? Well, I guess only the committee knows, but I can say that my application was very focused on the application of new technologies that I believe will change the way solo musicians perform in years to come.
I actually wrote a pretty lengthy technical paper on overcoming the pitfalls of traditional "one man band" looping systems, and what new technology is available to improve upon it. So yes, at this performance, I'll be showcasing my new software-defined looping system. Stay tuned for details on that!
So if you're at The NAMM Show or just in Southern California and want to catch some DQB (the performance is outside of the area requiring badges), be sure to come say hello!
DQB @ The NAMM Show
Friday, January 20th, 2017
Sheraton Acoustic Stage
Anaheim, CA
7:00 PM