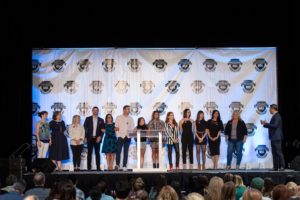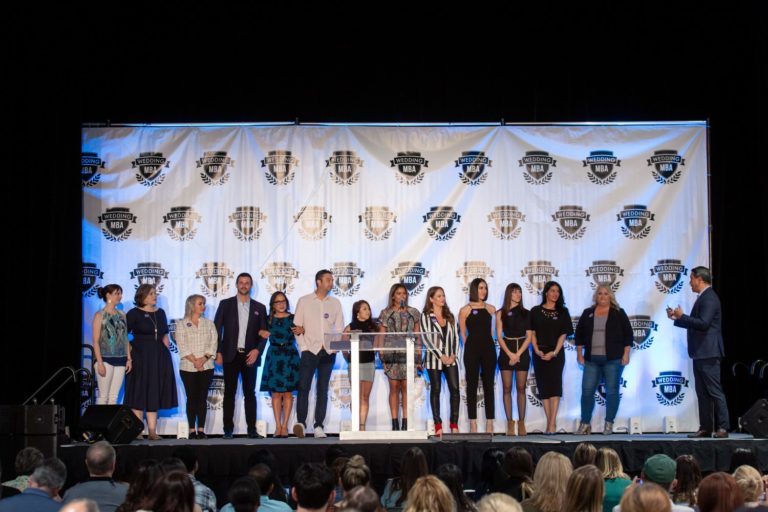 I recently had the honor of being invited as a Speaker at The Wedding MBA Conference in Las Vegas. I had attended the conference a few years ago and it was a wonderful experience for me, so to say I was excited to speak was an understatement!
Conference Background
The Wedding MBA Conference was a real eye opener for me soon after I became a full-time DJ and Musician. While I was meeting a lot of successful performers in the Dallas/Fort Worth area, the conference brought in hundreds of DJs from all around the country to hear some seasoned speakers share their wealth of knowledge, as well as give me the chance to meet and learn from so many of my peers across the country.
As a newer full-time DJ, this was one of the biggest turning points in my career. It opened my eyes to what was possible outside of my previous experience, and most importantly, introduced me to so many professionals that I would come to look up to and learn from for years to come.
2019 Speaking Engagements
I was originally contacted about speaking at the Conference back in December 2018. While I hadn't attended the conference that year, I had given a technical talk for DJs at the January 2018 NAMM Show in Anaheim, CA. I was brought into that by a conversation I had with someone about the evolution we are seeing in music education- how kids are now looking up to DJs and Producers more than Guitarists and Drummers- and that there are tools we can use to educate kids and get them started at a pretty low cost.
My technical talk at NAMM was focused more on working/performing DJs than on the education side, but one of the attendees in the session liked the message I delivered, and recommended me to the Wedding MBA Organizers as someone who could present some very practical & useful info in a fun and engaging way, so that's what I set out to do.
Simultaneously, because of my role with The Knot & Wedding Wire as a Pro Educator, I was invited to speak in the WeddingPro Booth about Networking to Build Lasting Relationships- another passion of mine that has been fun to study and talk about with my peers over the past year.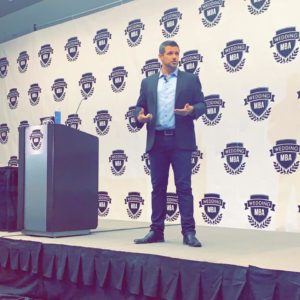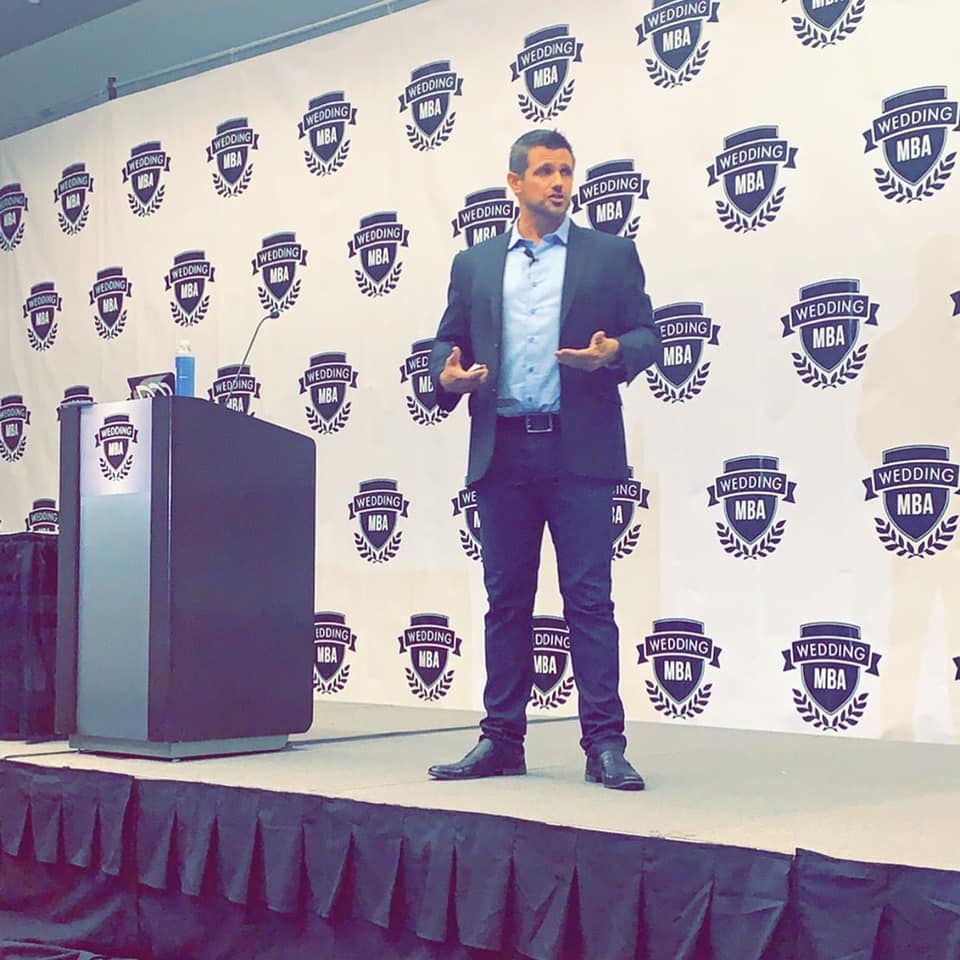 Talk #1- Tech Tools for DJs
My first talk was on Monday afternoon- just the 2nd presentation of the conference, so we jumped right in on the first day.
The big message that I wanted to deliver is that there is no single tool out there that you absolutely need in order to be a better DJ, book more events, or charge higher prices. The real message was that there is underlying technology we should all understand when selecting the equipment that we use, and that it needs to fit your style.
We began the talk with diving deep into the ongoing Mac vs PC debate where the merits of both options were discussed. We were ultimately able to come to the conclusion of why the MacBook Pro is king in the DJ world, but that PC options are very viable, as long as you're willing to do a little upkeep work along the way and watch out for potential pitfalls that may arise due to software updates that can cause incompatibility with system hardware- in other words, always be ready with a backup!
It was also fun to get nerdy about popular DJ controllers and the tech that they contain, and 2 of my favorite topics- PA Systems and Wireless components. There is so much hype out there for certain brands and I felt that there was a lot of WHY missing from the conversation. I tried to keep the technical level of the presentation at a point where there was something for everyone. We discussed some basic, entry level concepts such as speaker types and cone angles for best coverage, but also dove into Analog vs Digital RF concepts for wireless devices.
It was nice to hear so much positive feedback from everyone after the talk and to have continued conversations about future engagements as well.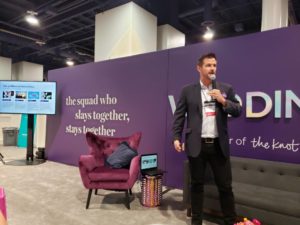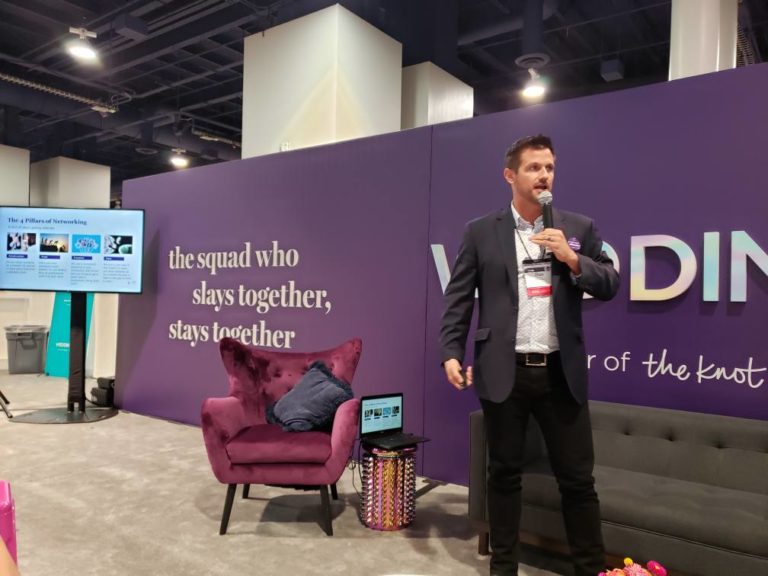 Talk #2: The WeddingPro Pavilion- Networking to Build Lasting Relationships
It's been a very fun year working with The Knot and Wedding Wire to help other pros in the wedding industry to elevate their game. So naturally, I was excited to speak in their big pavilion at The Wedding MBA show in Vegas.
I was tasked with a quick 10 minute talk about Networking to Build Lasting Relationships. I had previously given a 45 minute talk on the subject in Houston at The Knot Pro Experience, as well as a 25 minute version of the talk at The Knot Pro Roundtable in Dallas, so this was going to be the ultra-condensed version!
My main messages were
There are so many ways to get involved in networking with the wedding and events industry
Networking is about WAY more than getting leads and referrals, and in fact, that should not be your original intention when attending an event.
Forming personal relationships first is a must. Asking a stranger for business is lame.
Having your online house in order before letting people know who you are is also a must- your website, social media, and other presence should all be a good reflection of who you truly are.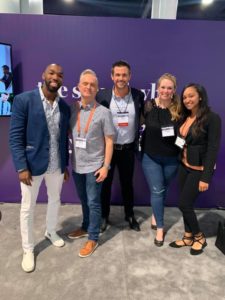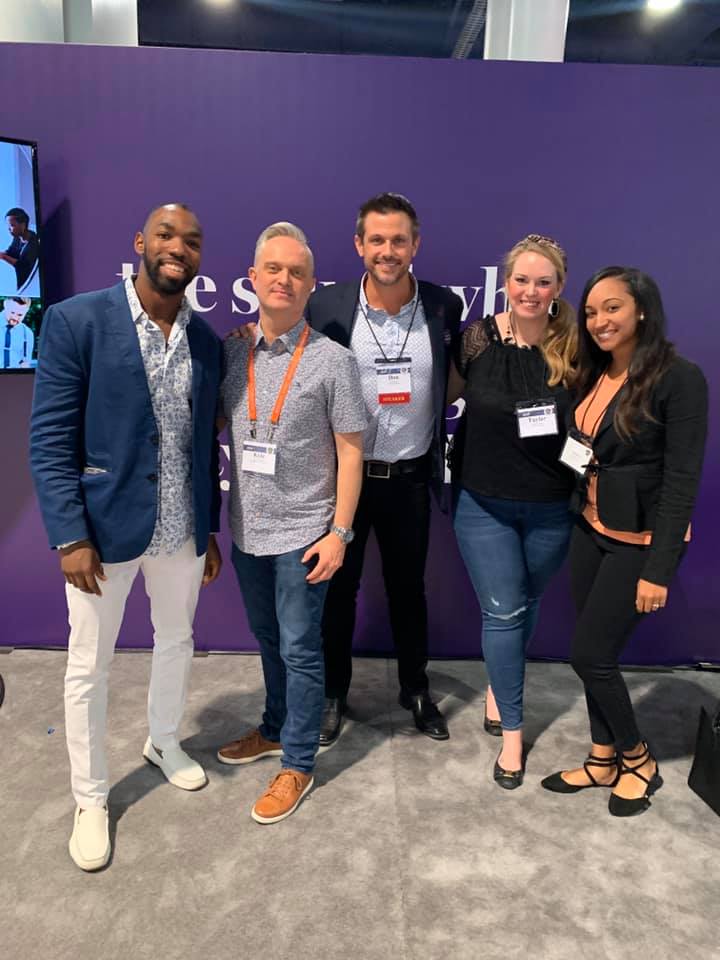 The Rest of The Conference
The rest of the conference was certainly full of activity. The Expo floor was the largest I've ever seen with everyone from media outlets to lighting companies to travel agents exhibiting- and even DJ Toad showing off his cool video DJ booth!
Vegas' own A-List designer Andrea Eppolito put together a very fun party for The Knot & Wedding Wire on Tuesday night, with entertainment from Dallas' own Georgia Bridgewater Orchestra, and household name DJs Brian B and Jason Jani who flew in from the East Coast to throw down the beats on the dance floor.
It was an honor to be a part of it all and I'd love the opportunity to come back and share more!