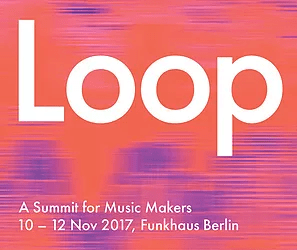 I just wrapped up an amazing week in Berlin, Germany where I attended the Ableton Loop Summit over the past weekend. Wow, what an incredible experience.
First of all, I had never visited Berlin (or anywhere in Germany) before, so it was a phenomenal opportunity for my wife and I to explore some of the history in the days leading up to the conference. What we really took from the whole experience is that Berlin has been through some really rough times throughout its history, doesn't sugarcoat any of it, and as a result has become one of the most tolerant, socially accepting, and forward thinking cities in the world.
That being said, I didn't know what to expect going into the conference. The summit is only in it's 3rd year, and I wasn't even quite sure how many people would be in attendance at Funkhaus, an historic building on the east side of Berlin that formerly served as the central radio station for all of Eastern Europe.
Loop is a combination of performances, presentations, panel discussions, and technology installations that is hosted by Ableton, a Berlin-based company that makes Live, the software that I've worked with over the past two years to create my customized looping system that even tackles my guitar effects, digital effects, and more.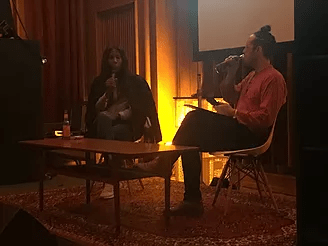 At first I felt pretty lost. Intimidated. Small. Behind. Where should I even start? A discussion with legendary House DJ Honey Dijon seemed like a good place to start. I was fascinated with her story and her insights on the current role of club culture, how it has changed over the years, and what needs to be done to keep it alive. She gave a great description of why places like Berlin's legendary Berghain are such important cultural pillars, allowing for anonymity and freedom of personal expression in a safe environment.
My ultimate "man crush" of the conference definitely came from the two sessions I saw from the UK's SK Shlomo. This guy has been a famed beatboxer who years ago began a journey through the world of musical technology in order to create his style as a solo looping performer. Like me, he grew frustrated with what typical looping systems could do, so he set out to build his own, ultimately using Max for Live to program his own desired behavior into an Ableton Push 2- a tool that I recently acquired and am using to help me produce music for my Ableton Live program at Berklee College of Music (online of course, I've got too much to do in Dallas to move to Boston)!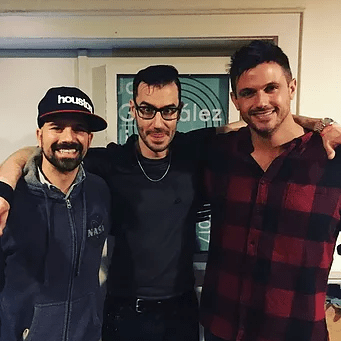 My work with OontzKids DJ Academy also came up quite often as Loop hosted some really wonderful education panels. I had the chance to hear from Will Kuhn, a school band director in Ohio who recognized the need for electronic music education and has now built an incredible program at his school that is catching on elsewhere as well. Aragorn Eissler who has revolutionized music education at Kealing Middle School right here in Texas. Aragorn has built an entire music production program for kids using Ableton Live and Push, and is really doing some amazing things. I even ran into Marco Petrilli who teaches Ableton Live to kids right here in Fort Worth, TX!
I had the chance to witness installations such as the Dolby ATMOS surround sound system and even sit in a small workshop on how to program it, as well as experience the incredible sonic bed- a tactile sound system that is well, exactly that. A bed. Forget tempurpedic, I know how I want to be sleeping from now on!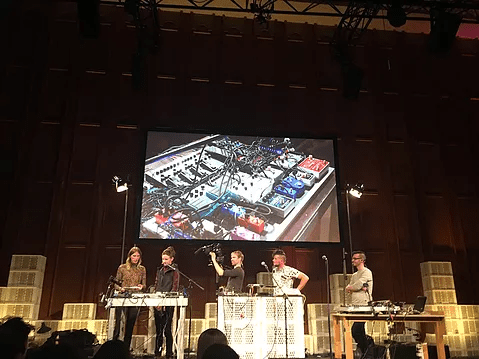 Speaking of sleeping, while there isn't much of that during the conference, I did get to attend a fascinating workshop with Timo Preece and Steffen Gunther in which we learned about the therapeutic effects that certain musical frequencies can have on the brain. I was able to purchase their Cymatic Planetary Resonance music and listening to it daily has greatly enhanced my meditation practice and quality of sleep. I highly recommend checking this out!
The last day got very real with talks on mental health for musicians, particularly in a panel with Deepchild, Rachel K Collier, and Nosaj Thing. There have been so many horrible things happening to famous musicians recently, and I'm so glad to hear this all coming out in the open.
And of course in addition to Berghain
(yes, my wife and I got in…) we were able to check out some nightlife at Funkhaus itself for Jesse Rose's final show, and at the famed Tresor nightclub, where we experienced the legendary techno dungeon at its finest.
Berlin, thank you for being you. And Ableton, thank you for hosting this inspiring summit for 3 days. It was truly a conference like no other. While Wedding MBA teaches me business skills and NAMM teaches me about the latest gear and technical skills, Loop brought my education to a deeper level, focusing on the incredibly important factors of my music which aren't as often discussed- the cultural, personal, and spiritual aspects of things.
Cold cities make the biggest beats, and I'll definitely be back for more in 2018.
Stay Oontzy,
DQ